This web application for searching, filtering, and viewing child adoption candidates was designed by 2Surge Marketing (https://2surge.com). Any issues, errors, suggestions, or concerns about its functionality can be directed directly to support@2surge.com

Web Application Design Framework
This web application was designed on the following infrastructure and setup:
Operating System Version: 7.x
PHP Version: 7.x
Database Support & Version: MySQL 5.x
Image Processor: MagicGK Compression Algorithm: Compressor.io
More About 2Surge Marketing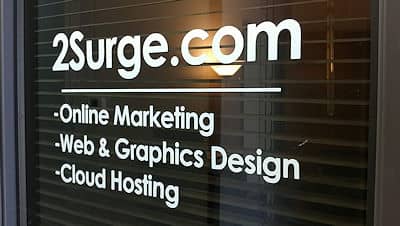 2Surge Marketing specializes in Search Engine Optimization (SEO) as well as
Web Design
. As a family operated business located in Allen, TX we've expanded our coverage area with branch locations throughout Dallas and the North Texas area. As Local Search Engine Optimization professionals, we help increase internet site traffic, expand your client count, as well as boost profits through Regional as well as Nationwide Search Engine Optimization.
WHY CLIENTS PICK 2SURGE MARKETING FOR SEARCH ENGINE OPTIMIZATION.
Identified as a top SEO Firm in Allen
A Recommended Allen SEO Firm
- We develop trust with our customers by steadily boosting site visitors, customer leads, as well as telephone calls. We utilize a mix of techniques and implementation tactics that has assisted us in becoming a top Web marketing Company. With over 20+ years of SEO experience, 2Surge Marketing has become one of the most knowledgeable SEO firms in North Texas!
- By conducting considerable analysis on your market, rivals, key words, as well as target customers, our SEO specialists pinpoint specifically what your clients are seeking and perfectly craft material for them to discover you. When your internet site is continuously at the top of Search Engine Optimization positions, you get the MOST prospects and long-term clients. We guarantee constant website traffic growth and search rankings.
WHY CUSTOMERS CHOOSE 2SURGE MARKETING FOR WEB DESIGN
Acclaimed Web Design
WordPress Web Design
The best internet site style can also be economical. The way your internet site looks and works will greatly influence your customer's perspective of your business.
We provide internet development solutions to give your organization a high quality web appearance that gives awesome capability for your clients.
We provide website design in Allen as well as we create one-of-a-kind site designs thoroughly baked with the most modern-day innovations you would certainly anticipate. Our end-to-end procedure includes understanding your wants, documenting your goals as well as criteria, offering a mix of matching styles, as well as constructing one FANTASTIC site to function as your organizations online data hub. Our internet designers take the time to recognize your market prior to settling your design. This is the main reason that we have actually become one of the most effective site design companies in Allen.
Your new website design from 2Surge Marketing will certainly help deliver benefits for your organization. We match your advertising and marketing goals (boosted web website traffic, creating brand-new leads, getting direct exposure for your brand name, etc.) in a manner that best reaches your target clients. This means success for your website and other online marketing projects like pay-per-click, social networks ad buys, Search Engine Optimization, and a lot more!
WHERE CREATIVE THINKING AND TECHNOLOGY MEET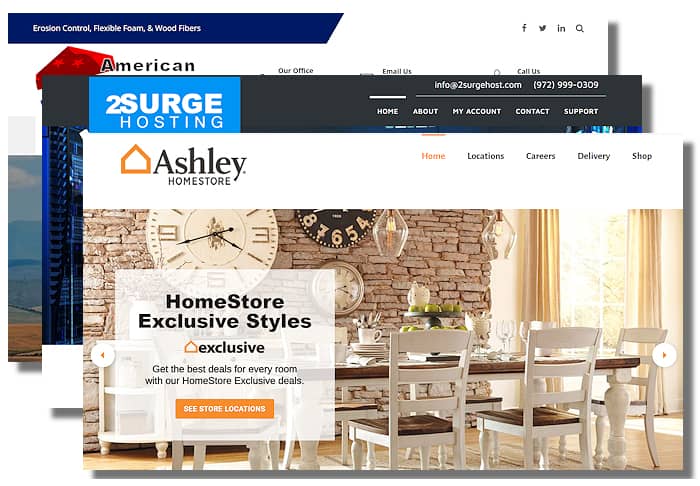 Your 2Surge Website Developers are a extremely innovative group. We concentrate on the style about style and vision that helps your site generate a consistent drip of client conversions. From there we ensure advancement combines with creative creativity reflects your well-known brand identity. From a modern technology viewpoint, we develop internet sites that include the most latest and optimised coding methods that are considered "Best Practice" as it pertains to up to date website design standards.
Your customized design team will likely consist of: a dedicated project supervisor, internet developers, graphic artists, copy and content authors, site developers, as well as a mix of online marketing professionals all working to make your web site successful. We're hoping you choose 2Surge Marketing as your new Web Design partner!
Contact us today to get going with your FREE Search Engine Optimization Analysis & Price quote by calling us direct (number below) or visit us online.
Call: (972) 999-0309
Internet site: https://2surge.com/
2Surge Marketing SEO and Web Design - 705 N Greenville Ave # 600-102, Allen, TX 75002